Bosschieter Poeliersbedrijf
About Us
Bosschieter Poeliersbedrijf is an import and export wholesale company specialising in poultry products, which has been active in the poultry sector since 1947.
The 3rd generation is now actively involved with making sure we satisfy all of our customers' needs. In addition to the fact we have become a true household name in the industry, our customers certainly also value our top quality products and services.
Our aim is to continue our great quality and excellent service provision, using our extensive range of poultry products.
After all, this is exactly where our company's strength lies.
Follow us on Facebook!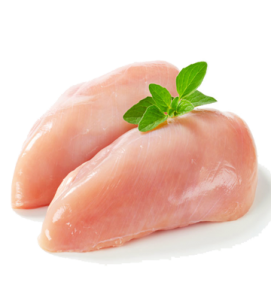 Reliable & Flexible
Service and reliability have been very high on our list of priorities for many years. This has partly been made possible by our incredibly motivated team.
Bosschieter mostly transports its products with the use of its own transport. This allows us to be extremely flexible and means we can quickly react to our customers' needs.
Clean & Tidy
Hygiene is the most important factor within our company, which is why we devote a great deal of care and attention to this subject. Our motto is: "it's impossible to supply a perfect product without hygiene and cleanliness".
Bosschieter Poeliersbedrijf is EC approved and satisfies all the requirements and guidelines required for running our business. We are also HACCP approved and have recognised cold storage facilities at our disposal.
No nonsense
Bosschieter Poeliersbedrijf BV is a modern no nonsense company which works with short lines. Sustainability and corporate responsibility are therefore of essential importance to us.
We have drafted a plan for a step by step implementation of this objective and for subsequently expanding it within our organisation.
After all, our aim is to always contribute to improved living and working conditions and a healthier environment.
Corporate Responsibility
We do everything within our power to deal with all natural sources in a responsible manner, together with our employees and suppliers.
We are now increasingly seeing our customers move across to sustainable chicken, whereby the animals' wellbeing is even more effectively safeguarded.
We are therefore also BLK (Better Life Quality Mark 1-star) certified, making sure you can be assured of an honest and delicious piece of chicken.
Environmentally Conscious
Chicken is the most durable of all the different types of meat available, whilst it also puts the smallest burden on the environment.
A chicken puts far less of a burden on the soil and also produces a great deal less manure when compared to, for example, a cow or pig. Plus chickens also need much less food.
We try to work as sustainably as possible during the processing and distribution of our products. Bosschieter Poeliersbedrijf BV has a clean and modern fleet at its disposal. Our fridge-freezers are energy efficient and we are also able to recover heat from these machines.
We separate our waste too and collect cardboard and paper separately, in order for this to subsequently be recycled.